Deer Leap
Bio
Three friends that make rock music.
Music
Recent Tumblr Mentions
brokenworldmedia: Deer Leap - Here. Home vinyl LP- - - - - - -...
Mon, Dec 17, 2012
Deer Leap - Here. Home vinyl LP
- - - - - - - - - - - - - - - - - - - - - - - - - - -
We are very excited to announce that we will be releasing Deer Leap?s ?Here. Home? as a vinyl LP early next year. This will be a split release with a new label from Boston called Small Time Records.

Small Time Records:
http://www.smalltimerecords.com/
http://www.facebook.com/smalltimerecs

?Here. Home? is the debut LP for the New Hampshire post-rock tinged atmospheric emo trio. They won the internet?s heart with their amazing effort on a split LP with The World is a Beautiful Place & I am No Longer Afraid to Die in 2011. The bands draws influence from artists like The Appleseed Cast, Jimmy Eat World, and Mogwai. You can stream / download ?Here. Home? on their bandcamp: http://deerleap.bandcamp.com/

?? with its medley of superb indie and post-rock tendencies, Here. Home. proves Deer Leap can stand on their own, are on the top of their game, and are a band worth noticing that will surely surprise a lot of people in the near future.? Sputnik Music (4 out of 5)

?It?s hard to tell if Here. Home. is an album of tension being fully released or problems merely going unsolved, but either way, listening [to] the journey yields rewards. Deer Leap [is] one of the better, more gripping acts in a crowded field, and Here. Home. will hopefully gain them as much notice as they deserve.? Punk News 

(4 out of 5)

?If you?re looking for an intense, emotional album to put on, sit back and contemplate to, this is for you. I can?t think of a band that better delivers the perfect mix of crushing instrumental work and clean, consistently powerful vocals.? Serious Tones 

(4 out of 5)

- - - - - - - - - - - - - - - - - - - - - - - - - - -



And because we just can?t wait to put out some Deer Leap jams, we decided to press some copies of their original demo from 2010 on cassettes. This release features a bonus demo version of the song ?Coffee & Keys? from their 2011 split LP with The World is a Beautiful Place & I am No Longer Afraid to Die.
Awesome.
Here. Home.
Mon, Sep 17, 2012
Here. Home.
:
In early 2012, we believed that Deer Leap had an expiration date as I had planned to move come the summer. With this in mind, we rushed into Format Audio with our friend Ryan Stack to record all the songs that we had written after recording the Split. The final product of this session is a collection of songs we are calling Here. Home. I did not end up moving and we finished mixing and mastering the songs at the beginning of the summer but held off on releasing them. While the band is currently in a state of flux because of our jobs and such, we have decided to put out the album as we are extremely anxious for everyone to finally have the songs. So please, listen, enjoy, and share.

-Keith
FRIENDSHIP FEST DAY 2!
Fri, Jun 29, 2012
FRIENDSHIP FEST DAY 2!
:
Day 1 was a banger. Come out and get weird with us and #punkthefuckout with these great bands-

 Sister Kisser
 Fellow Project
 Ah Horse Hockey
 Living Room
 Deer Leap
Old Gray
 You Blew It
 She Rides
 Single Mothers
THE SADDEST LANDSCAPE
 DRUG CHURCH 

Tonights venue is SUBURBIA, 255 Melrose, Brooklyn

Doors at 4pm! 

Bring money for rekkerdz & beer!

<3 JayJay, Ricky
Friendship Fest is next weekend!
Fri, Jun 22, 2012
DAY 1 - June 28, 4pm (doors) - 11pm @ The McKibbin Lofts
430-5 Venlo
500-530 Condesa
545-615 Man The Change
630-700 Starving Arts
715-745 Jovi 
800-830 The Hotel Year
845-915 State Lines
930-1000 Night Owls
1015-1045 Mixtapes
DAY 2 - June 29, 4pm (doors) - 12:30am @ Suburbia
430-455 Sister Kisser
510-535 Fellow Project
550-615 Ah Horse Hockey
630-655 Living Room
710-735 Deer Leap
750-815 Old Gray
830-855 You Blew It!
910-935 She Rides
950-1015 Single Mothers
1030-1100 The Saddest Landscape
1115-1145 Drug Church
DAY 3 - June 30, 3pm (doors) - 12:30am @ Suburbia
330-355 Marine Electric
410-435 Broadcaster
450-515 Secret Plot To Destroy The Entire Universe
530-555 Montpellier
610-635 Martin Luther King
650-715 Suns
730-755 Parkview
810-835 Everyone Everywhere
850-915 Sun Hotel
930-955 Pachangacha
1010-1035 Sleep Bellum Sonno
1050-1115 Monument
1130-1215 Empire! Empire! (I Was A Lonely Estate)
THE VENUES: 
Suburbia - 330 Melrose Street, Basement APT, Brooklyn NY
The McKibbin Lofts - 255 Mckibbin Street, Brooklyn NY
Deer Leap interview
Thu, May 24, 2012
Questions by
-Mike Ward
Responses by
-Keith Galvin (Deer Leap)
I like the way that you guys kicked off your Demo record with that simple subtle track. By seemingly doing so little you've accomplished so much. Was that song more of a slow jam, or was there an even that inspired a song like that?
Originally there was a song we used to play for the Intro at our shows. We planned for that song to be on the demo but never got around to recording it. I did however, record bits of it on my loop station and wound up with that short intro that is on the demo. It had a lot of mood and it fit really well as the opener to the demo. We wanted something soft and ambient to lull your senses before the beginning of Hazle came booming in.
When you guys described your musical genre on Topshelfrecords.com, you wrote, "Three friends that make rock music". This being the case, who are some of your influences?
That description was kind of our take on the long winded bios you see a lot of bands write about themselves. We just wanted it to be short and to the point. But influence wise we've all got a lot that we share and some that are unique to each of us. We're all very influenced by American Football, Appleseed Cast, and Jimmy Eat World. So we bring a lot of that to the table when we practice together. I'm also a big fan of Mogwai, Radiohead, and Circa Survive, so I think a lot of how I write guitar-wise can be traced back to all those bands in some way or another.
This is one thing I just can't go without asking, where is Sha- Booms? Did it have enough of an influence on you that you guys had to have a song about it, or is it simply a song name?
A lot of our song names come from books, television, and movies. That name comes from the show Eastbound and Down. We all love it and really wanted to name a song after it. We have difficulty coming up with names and referencing pop culture is always a fun thing for me. Like when I notice a band references something I like I get a little excited, which is kind of lame but fun. As we continue writing, however, I think we're going to steer clear from the references.
I love when bands cross genres in albums. Sigur Ros did this when he released his album Takk. You guys have such a mix in song variety whether it's writing an instrumental piece or one that's slow and subtle or its something loud and abrasive. Do you find it difficult to write a cohesive album with so many possibilities available to you?
Absolutely. Our writing process is all over the place. We never really sit down and think about writing a song. Usually our songs evolve from improvised jams we have at practices. So as for writing a cohesive batch of songs, we haven't really aimed to yet, we just write songs as they come to us and hope it all fits within whatever our sound has become. But I think since writing the songs for our split with The World Is… we understand what "our sound" is, which is something that we didn't know when we started the band. That's why the songs on the Demo are all over the place, we were just writing songs, which I think is the case when any band starts out. We never really sat down and said "This is what we should sound like", it just happens naturally over time as you play and write together.
Lastly, are you guys working on any more albums? Are you focusing more so on touring now-a-days?
We have a handful of new songs that we are hoping to record asap. We'd really like to record and then focus on some touring, we are just all extremely busy all the time and it makes focusing on the band very difficult. But we do have some new songs that we are extremely excited to play and record. 

All of our recordings (the demo and our split with The World Is…) are on our bandcamp. You can also get the split at http://tsr-store.com.
Re-presses!
Wed, May 23, 2012
Grown Ups - Cat shirt (FINAL RUN, EVER)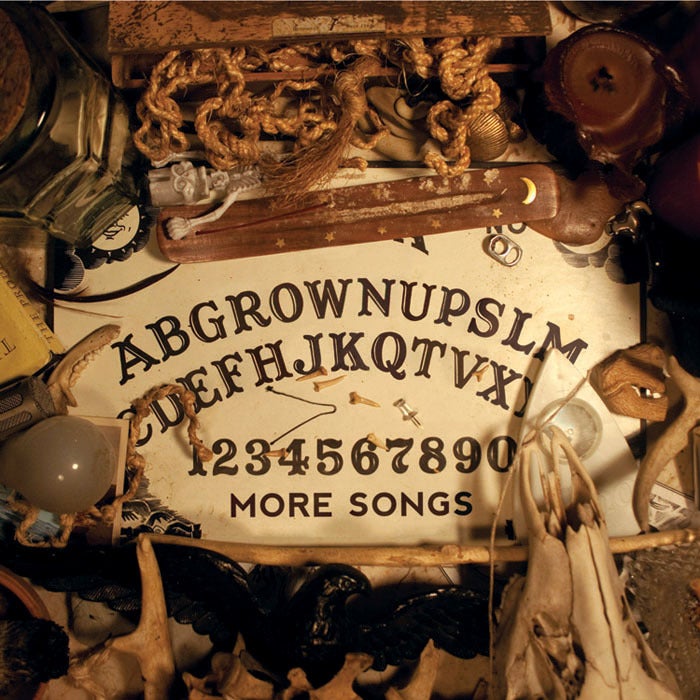 Grown Ups - More Songs (FINAL RE-PRESS, EVER). Burnt Sienna /300.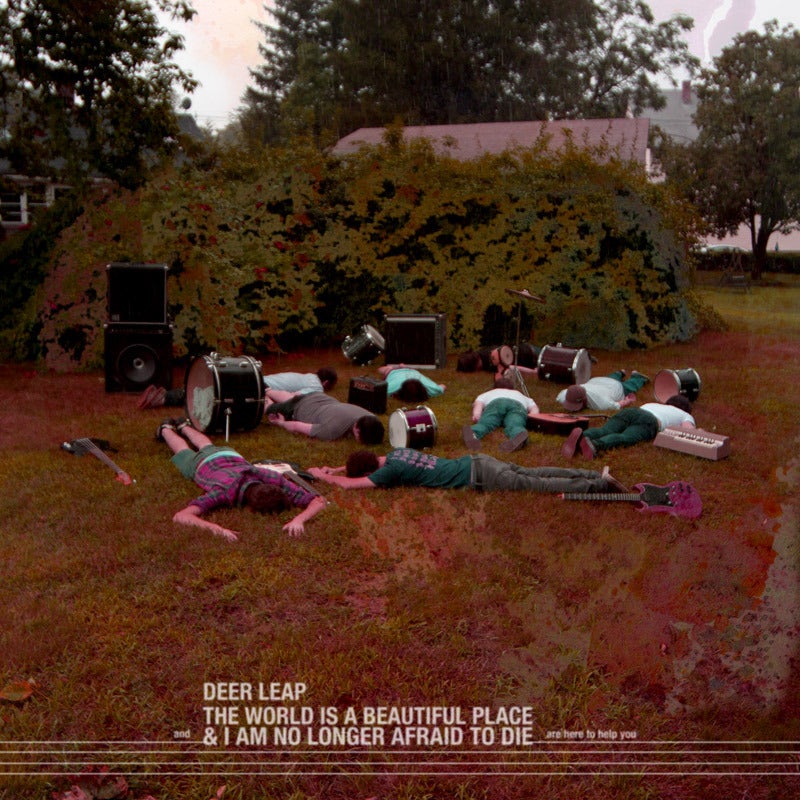 Deer Leap / The World Is A Beautiful Place & I Am No Longer Afraid to Die - Are Here to Help split LP. Clear Gold /500.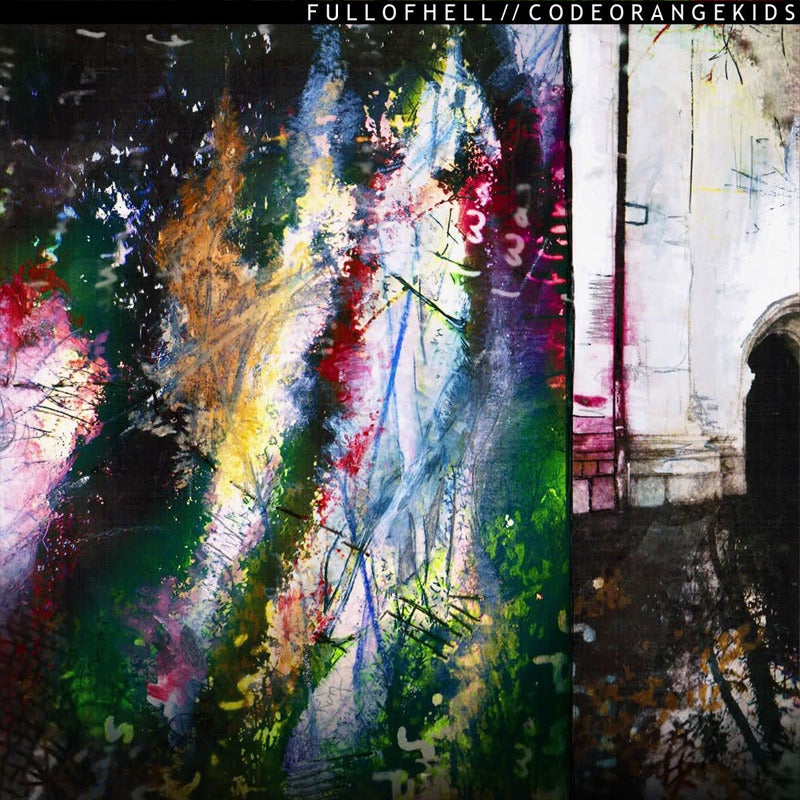 Code Orange Kids / Full Of Hell - Split 7 Inch. Clear w/ white haze /500.
Shirts are up
Wed, May 23, 2012
joycedivision: Deer Leap- To Moscow And QuicklyThis song is...
Wed, Apr 11, 2012
Deer Leap- To Moscow And Quickly

This song is honestly so beautiful 
theworldisa: Most excited for this show. I love every band on...
Thu, Apr 05, 2012
Most excited for this show. I love every band on it
https://www.facebook.com/events/327873250588786/
https://www.facebook.com/events/327873250588786/
https://www.facebook.com/events/327873250588786/
https://www.facebook.com/events/327873250588786/
https://www.facebook.com/events/327873250588786/
THIS FRIDAY. If you live within, I dunno, 100 miles and aren?t there I just don?t know anymore, man!
twiabp: More Bad News/Tour/Important
Thu, Mar 22, 2012
twiabp: More Bad News/Tour/Important
:
Due to some personal health issues, we are actually not going to be able to make it to most of the dates on our tour. Tom found out he had a really serious condition a few weeks ago. Although everything was looking significantly better earlier last week, he?s back in the hospital and?
theworldisa: this gig. Jersey. What...
Fri, Mar 09, 2012
this gig. Jersey. What up
annarboremo: A2 Emo show featuring TWIABP & Deer Leap
Wed, Feb 22, 2012
A2 Emo show featuring TWIABP & Deer Leap