Grown Ups More Songs IN STORES TODAY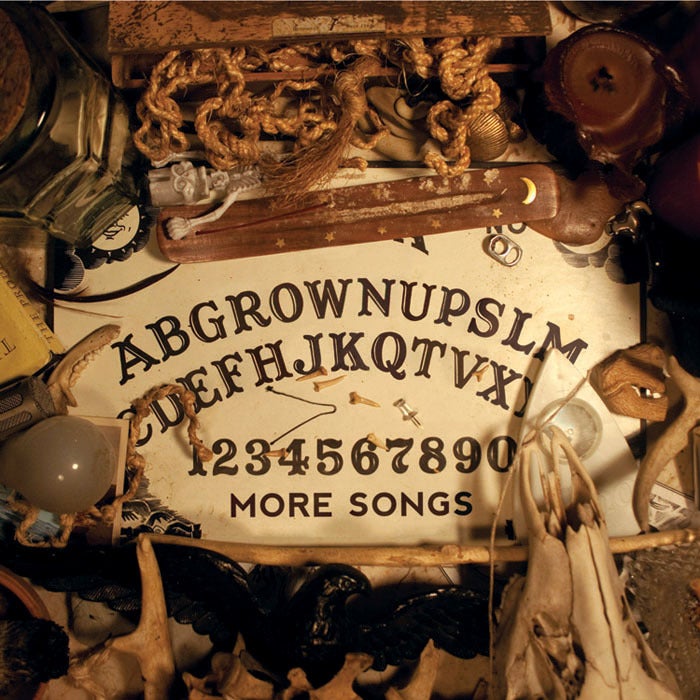 Did you pre order your copy of Grown Ups' More Songs? If not, no worries! The album is in stores today and FYE has the album for only $9.99 in all locations. Here's a list:
AMAZON.COM
AMOEBA - HOLLYWOOD
AMOEBA - SAN FRANCISCO
ANGELO'S CD'S & TAPES
BAKER & TAYLOR
BEAT, THE
BULL MOOSE MUSIC
CAMELOT MUSIC
COCONUTS
DEARBORN MUSIC CO.
DIMPLE RECORDS
DISC EXCHANGE, INC., THE
EARSHOT
EVERYDAY MUSIC
FOR YOUR ENTERTAINMENT
GRAYWHALE
IMPACT MUSIC
INDEPENDENT RECORDS & VIDEO
INTERPUNK INC
J&R ELECTRONICS, INC.
JACK'S MUSIC SHOPPE
MAD PLATTER
MANIFEST CHARLOTTE
MELODY RECORD SHOP
MUSIC MILLENNIUM
NEWBURY COMICS INC
PARK AVE/HALFAMAN
PERMANENT RECORDS INC
PHILLIPS ENTERPRISES/SCHOOLKIDS
PRINCETON RECORD EXCHANGE
RAND FOSTER & K. J FOSTER / FINGERPRINTS
RASPUTIN - BERKELEY
RASPUTIN - CAMPBELL
RASPUTIN - FRESNO
RASPUTIN - MOUNTAIN VIEW
RASPUTIN - PLEASANT HILL
RASPUTIN - SAN FRANCISCO
RASPUTIN - SAN LORENZO
RASPUTIN - STOCKTON
RASPUTIN - VALLEJO
RECORD AND TAPE TRADERS
RECORD EXCHANGE
RECORD TOWN INC
REVHQ.COM
RHINO RECORDS
RIO WEST MALL
SALZER'S MERCANTILE
SAM GOODY
SECOND SPIN
SILVER PLATTERS
SOUND GARDEN
SPIN STREET
STREET RECORDS
TWIST & SHOUT
ZIA RECORD EXCHANGE
Don't see your favorite store on this list? Ask them for it or email us info@topshelf-records.com!
We are also pumped to announce the the winner for the Test Press Contest from our pre order is Francesco Calabrese from Orlando Florida, your test press is on the way!